What is an Agricultural District?
---
Agricultural District: a tract of land over 250 contiguous acres utilized for agricultural production.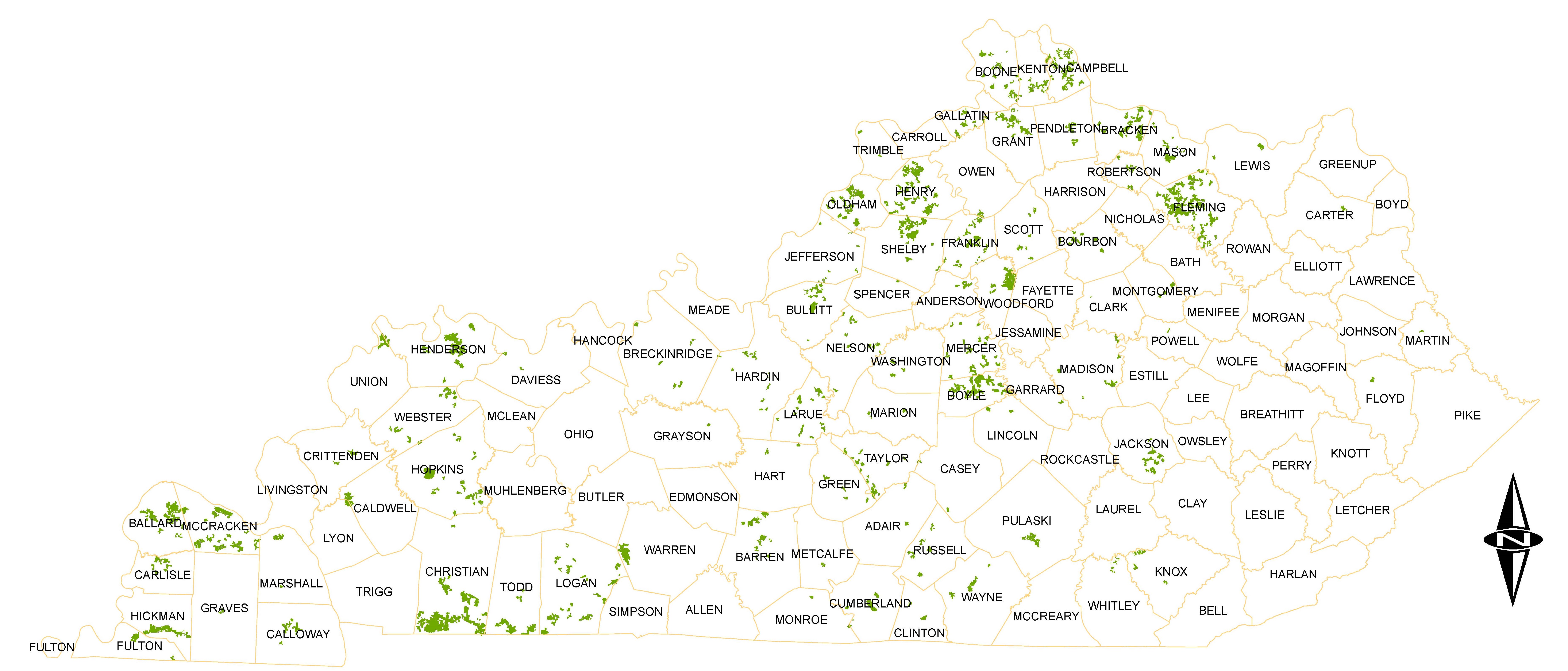 As described in KRS 262.850, there are benefits to joining an Agricultural District, including:
Land within the boundary of an agricultural district shall not be annexed;

The owners of land within the boundary of an agricultural district shall be exempt under KRS 74.177 from any assessment authorized for the extension of water service lines until the land is removed from the district and developed for nonagricultural use; and

It shall be the policy of all state agencies to support the formation of agricultural districts as a means of preserving Kentucky's farmlands

Receives extra ranking points when applying for State Cost Share (SCS) or to the Purchase of Agricultural Conservation Easements (PACE) program

Taxed at the agricultural rate

Cannot be condemned without mitigation




---
How do I sign up my farm?
Step 1: You and your neighbors can sign up your farms (each much be at least 10 acres big, ultimately containing 250 acres total) by a petition. This petition must be filled out legibly in order to submit to BCCDKY. If the land is located in two counties, the petition should be filed in the county where the majority of the acreage is located.
Step 2: BCCDKY or other Conservation District will notify the Fiscal Court, Planning and Zoning, and the City (if located in the city). This opens the Agricultural District up for comment.
Step 3: BCCDKY will send the petition, map, and all comments to the Soil and Water Conservation Commission to approve the creation of the Agricultural District.
Step 4: Once approved, you will have to recertify every FIVE years.