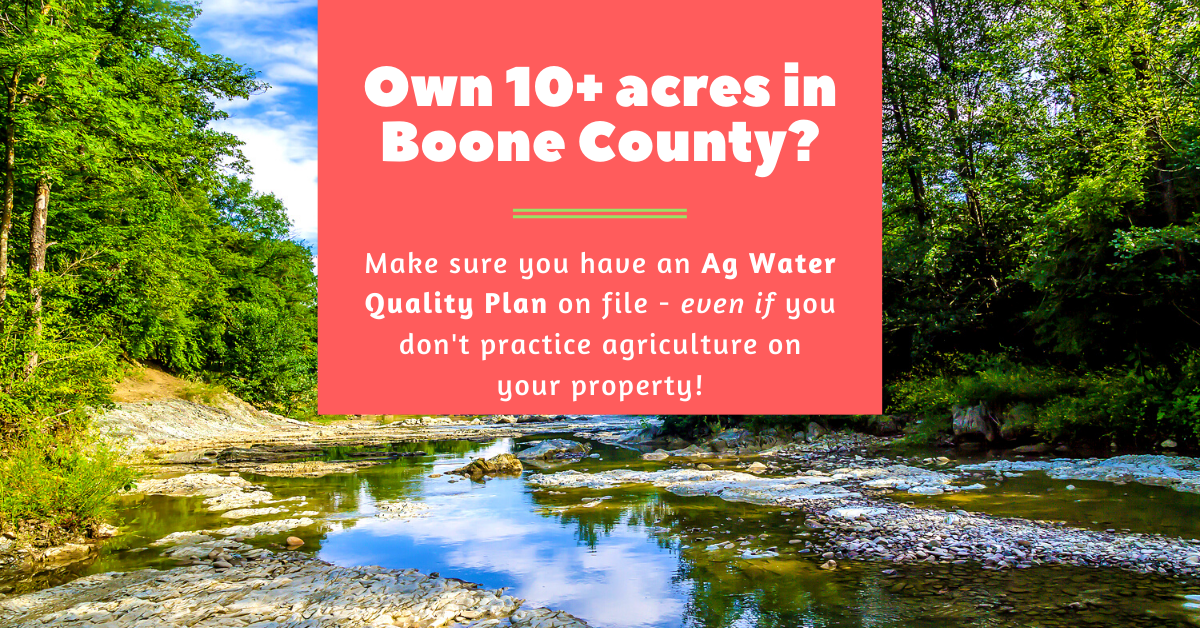 The Kentucky Agricultural Water Quality Act, passed in 1994 in compliance with Federal regulations, requires landowners with 10 or more acres to develop and implement a plan to protect surface and ground water from pollution due to agriculture or forestry activities.
If you own 10 acres or more of land in agriculture or forestry production, are part of an Agricultural District,  or receive an agricultural tax deferment, BCCDKY will help you enroll in and implement a Water Quality Plan.
---
Step 3: Bring the Self Certification copy into the office for our records.
---
To learn more about best management practices, how to implement them, and how to create your own Water Quality Plan, check out this link: Kentucky Water Quality Act Planning Tool. For BMPs, click here.
For questions or more information, contact info@bccdky.org or call 859-586-7903 x 3.