Salamander Search
Drop in any time between the designated times. to explore the forest and streams of Middle Creek Park to search for salamanders! Learn how to find and identify these cute and slimy amphibians and how we can help protect them. All ages welcome.
Sunday, April 2 from 12-2 p.m.
Saturday, April 15 from 9-11 a.m. 
Registration is now full for both dates.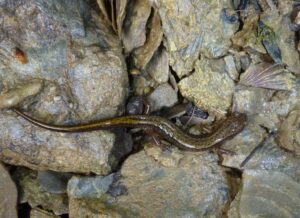 Birding by Kayak
May 20
Details TBD
Stay tuned for updates!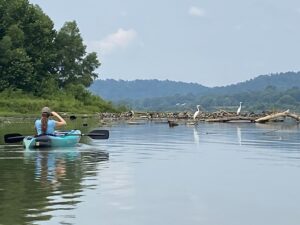 Conservation Kids Camp
June 6, 7, 8, and 9
9 a.m. to 4 p.m.
Students ages 9-12 will explore the forest and streams of Boone County with hiking, ecosystem studies, kayaking, fishing, games, and crafts.