Now Hiring: Thomas More University Internship Program
BCCDKY is proud to partner with Thomas More University to offer an Ecology Internship each Fall. TMU students of sophomore status or higher may apply. This internship is an opportunity to participate in forest health research, wildlife studies, and watershed monitoring. Application for the Fall 2023 season is due on July 28, 2023.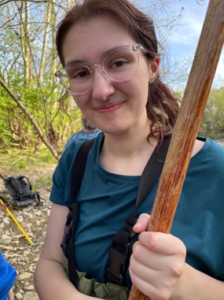 Lillie Daniel
I'm excited to be the BCCDKY Forest Health Intern for Summer '23. Mountains, rivers, caves, and beautiful forests are all part of the amazing state of Kentucky. From warms summer days hiking in the woods to boating on the lakes of glistening water, I appreciate all that nature shares with us. This love of nature and a desire to protect it led me to Thomas More University where I'm in my junior year pursuing a dual major in Life Science (Sustainability Concentration) and Educational Studies with minors in Environmental Science and Psychology. I hope to listen to all the environment teaches us and be a part of preserving all that is around me.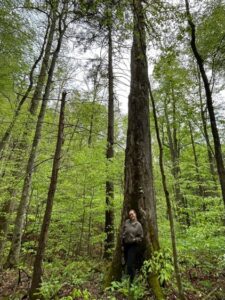 Kamryn Lee
I will graduate from Eastern Kentucky University in the Fall of 2023 with a Bachelor's Degree in Wildlife Management with a concentration in Conservation Management. I am also minoring in American Sign Language and working on a certificate of Environmental Education. My passions and interests outside of conservation, environmental education and the outdoors include: travel, learning languages, thrifting, and puzzles!