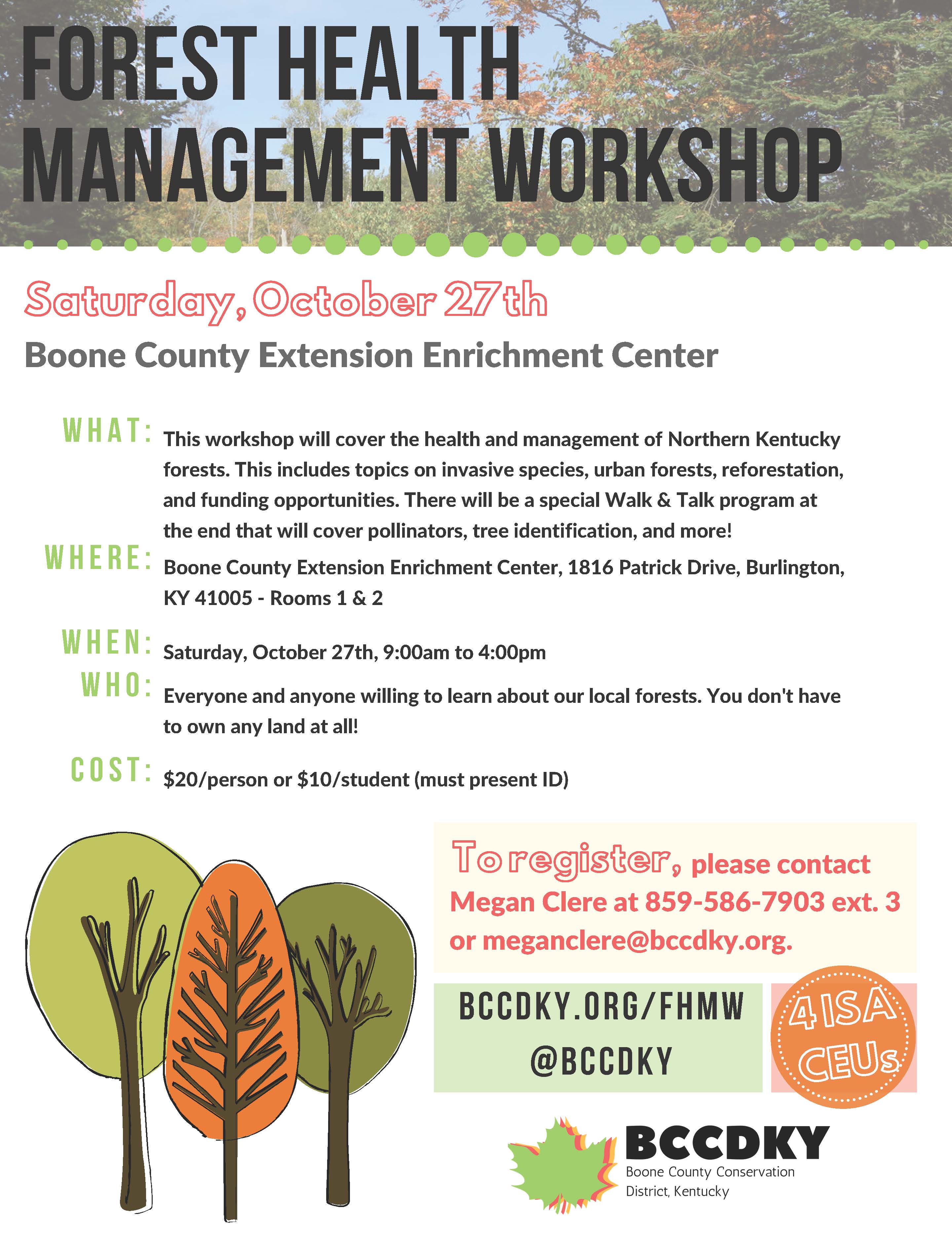 Forest Health Management Workshop - October 27th, 2018
Come one, come all! Join us for a full day of forestry health and management - no expertise needed. Learn about invasive species of the future, urban forestry in Northern Kentucky, benefits of reforestation, the power of native and invasive insects, and much more! Click here for more details, including the agenda and speaker bios.
Many workshops are in development - check back soon for more information or subscribe to our email list for updates!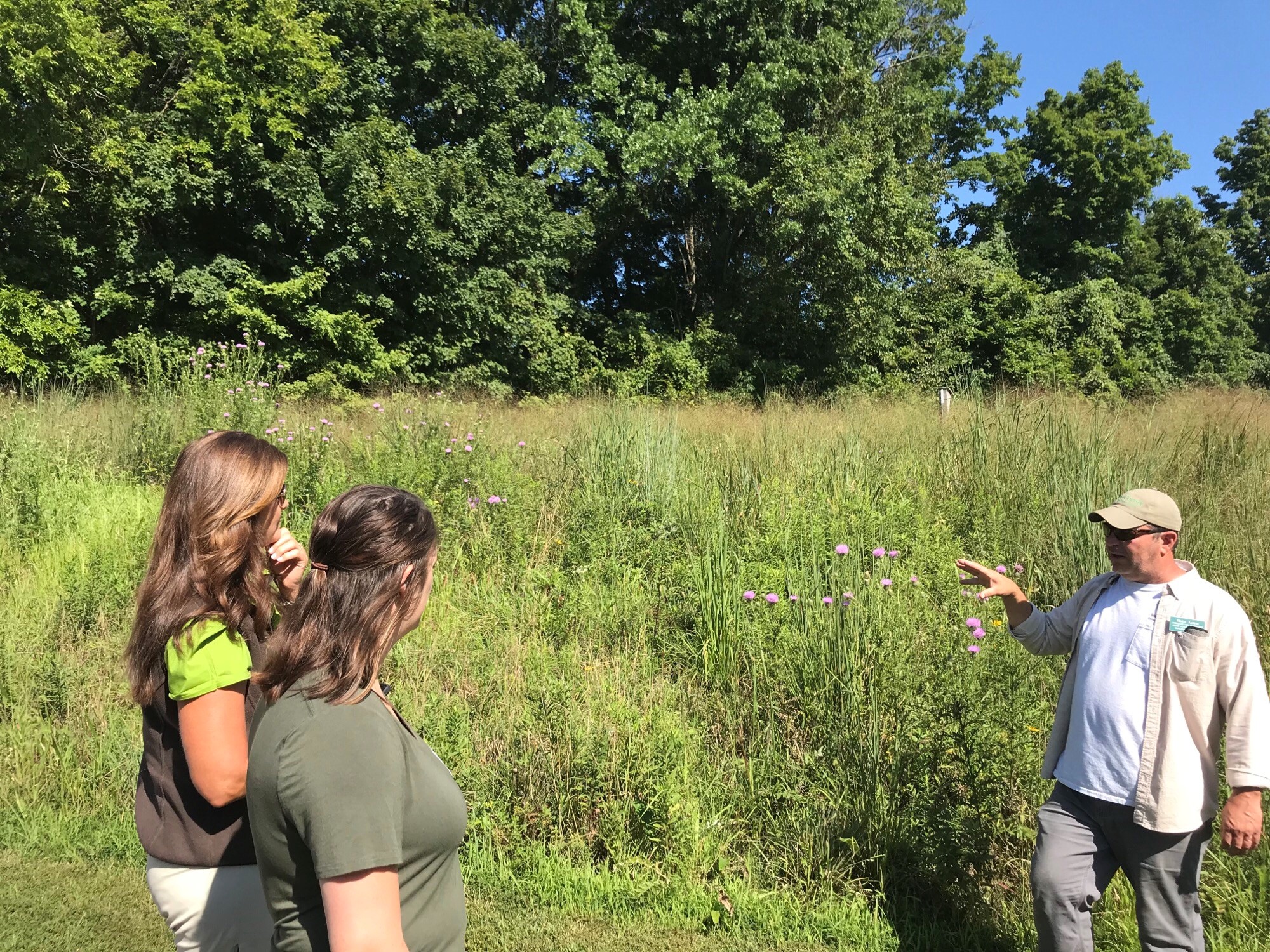 OKI Conservation Tour - August 23rd, 2018
Attendees learned about watershed and stream restoration, explored the Nature Center, and got familiar with county history by attending OKI - Regional Council's Annual Conservation Tour in Boone County.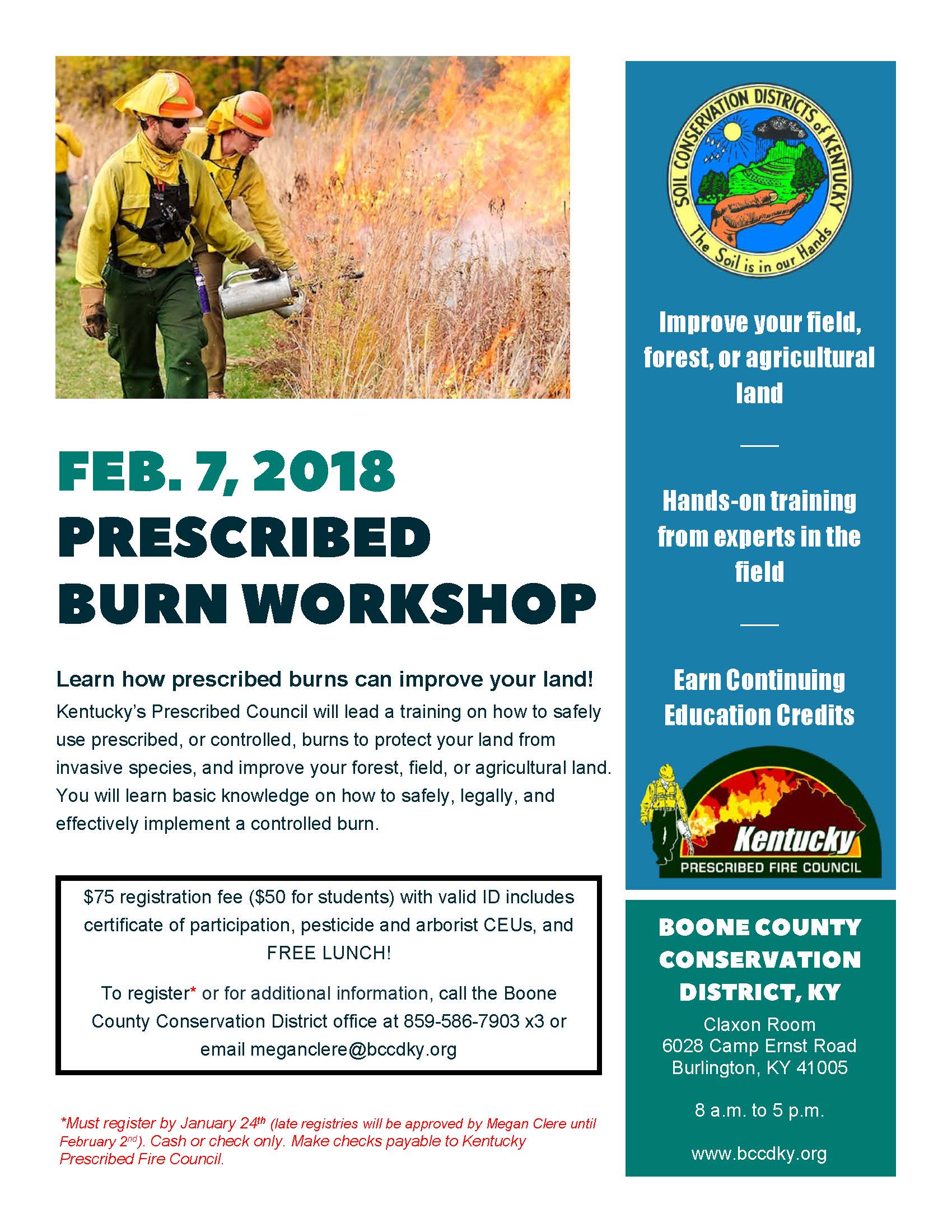 Prescribed Burn Workshop - February 7th, 2018
Experts from the KY Prescribed Fire Council led a workshop for resource managers on how to safely use prescribed burning to improve your land. Fire can improve soil quality, control invasive species, and prepare land for new growth.