Junior Board members are high school volunteers who help the BCCDKY create and implement local conservation projects.
As a Junior Board member, you will participate in real-world conservation work, gain naturalist skills, and get experience running professional meetings and working with a team to develop new projects.
Meetings will take place monthly during the 2021/2022 school year.
Click the button below to apply. Applications are due September 24.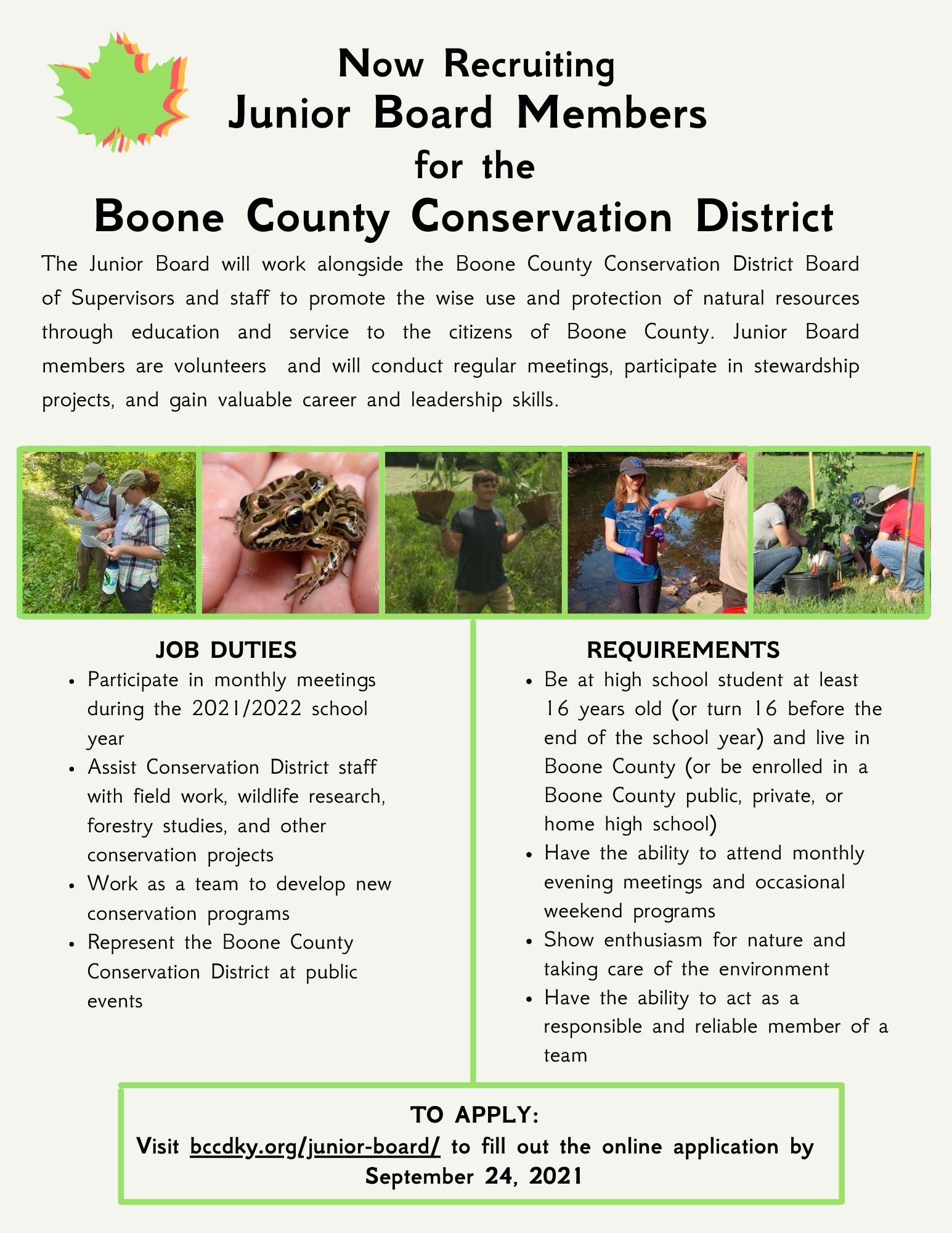 Questions?
Contact our office at 859-586-7903 x. 3 or email susanbrown@bccdky.org