Educational Grants
Are you building an outdoor classroom, school recycling program, or pollinator garden? Have an idea for a school conservation project but don't know how to get started?
We offer grants for teacher or student led school projects in Boone County on an ongoing basis! We also offer technical support and advice to make sure you and your students are on the path to success.
Applications are due November 30, 2022 and will be reviewed at the monthly meeting of the Board of Supervisors. 
Download the application below, or reach out to our Conservation Education Specialist for more information:
Susan Brown
Education Specialist
859-586-7903 x3
[email protected]
Previous Grant recipients:
Tammy Pidgeon, Kelly Elementary School
"Outdoor Classroom Tree Planting"
Kathy Caminiti, Northern Kentucky Bird Club
"Bird Specimen Collection"
Lenny Beck, Boone County High School
"Pollinator Habitat Enhancement Project"
Claire Kolkmeyer, Big Bone Lick State Park
"Outdoor Classroom Environmental Education Project"
Kelly Hahlbeck, Collins Elementary
"School Garden Project"
State Scholarship Opportunities
Boone County Resident Scholarships
Applications for the Boone County Conservation District scholarship are available through the district office. Two $1,000 scholarships will be awarded to college students who are enrolled in a major related to the field of conservation.
Applicants must be Boone County residents. High school students planning to enter college in the fall of 2022, as well as students currently attending college, are eligible to apply.  Applications must be submitted by March 14, 2023.  Recipients will be notified by April 1.
Requirements:
Applicant must be a Boone County resident.
Must be currently enrolled or planning to enroll in the Fall 2023 semester of a college, university, or technical school.
Applicant must be enrolled in or intend to enter a program of study directly related to natural resource conservation. This includes but is not limited to agriculture, biology, environmental studies, or geology.
Applicants who are enrolled in a four-year program of study and are registered for a minimum of 12 hours per semester will be given preference.
Applicants must have a grade point average of 3.0 or better on a 4.0 scale.
Recipient will be notified of selection by April 1.
If for any reason the scholarship recipient does not attend college, the scholarship may be awarded to another qualified applicant.
Scholarship money will be paid directly to the college or university, upon receipt of proof of enrollment. One half of the $1000 scholarship will be awarded for the first semester and the remainder will be awarded for the second semester, provided the student maintains a 3.0 or better grade point average for the first semester.
For more information contact:
Susan Brown
Education Specialist
859-586-7903 x3
[email protected]
To Apply:
Read the list of requirements above. 
Complete the online application (below) before the deadline. Make sure to include:
Most recent school transcripts

Essay on career plans and intended field of study, and why you are applying for this scholarship. Please submit typewritten, double-spaced, on not more than two pages.

Two letters of recommendation from school officials or community leaders, not to include relatives
Current scholarship recipients: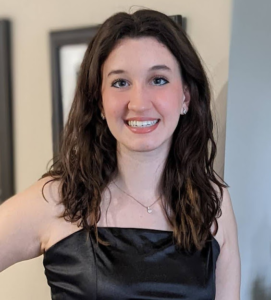 Abigail Todd
I am currently a senior at Ryle High School, and I will attend the University of Kentucky in the fall. I am excited to pursue a degree in Natural Resources and Environmental Science with a minor in Geographic Information Systems.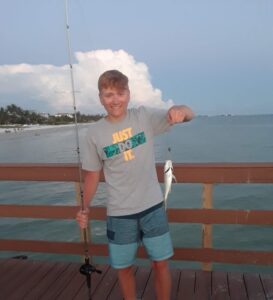 Cameron Kuehn
Cameron is a senior at Cooper High School and will be attending Eastern Kentucky University in the fall. He will be majoring in Wildlife Management-Conservation.  His career plans are to become a Conservation Officer for either the state of Tennessee or the Federal Fish and Wildlife Service.