January 20-21
8 a.m. to 5 p.m.
Wilderness First Aid is a two-day introduction to general medical concepts and basic life support skills. It is targeted to the outdoor enthusiast on day trips or short adventures. The course is taught by professional instructors with significant patient care and backcountry experience. Cost is $165/person.
Registration is now closed
Feb. 6
5-7 p.m.
Learn all about our local owl species with a presentation of LIVE owls from Raptor, Inc! There will be owl pellets to dissect and an opportunity to see these great birds up close and personal. Following the presentation, there is an optional night hike at nearby Boone Woods Park to hoot for wild owls and search for other nocturnal life.
Community Meeting
February 1 @Kelly Elementary School 7 p.m.
and
February 2 @Jane's Saddlebag 7 p.m.
Give your input on the Boone County Ohio River Initiative! Talk to community stakeholders about how you use the Ohio River and the opportunities and challenges for recreation, economic development, conservation, and community events. A representative from the National Park Service will guide the conversation. Refreshments provided.
Salamander Search
March 25
12-2 p.m.
Explore the forest and streams of Middle Creek Park to search for salamanders! Learn how to find and identify these cute and slimy amphibians and how we can help protect them. All ages welcome.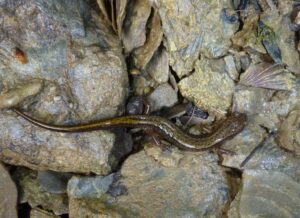 Birding by Kayak
May 20
Details TBD
Stay tuned for updates!