All ages welcome! We will use butterfly nets to catch migrating monarchs and tag them with small ID stickers. If the monarchs are recaptured later in their migration, scientists will use their ID stickers to learn more about population and migration patterns. Meet at England Idlewild Park, next to ballfield #7 (near temporary dog park).
Two chances to join us:
September 26th from 1-2 p.m. Click here to register
September 30th from 11 a.m. - 12 p.m. Click here to register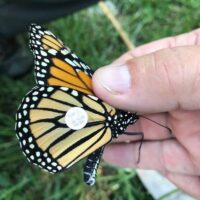 Bat Walk at the Arboretum
Take a walk with the Conservation District to learn why bats are important, why many of their populations are in decline, learn about common bat species in the area, walk around and record bat calls and see how their scientific equipment works.
September 30, 7-8:30 p.m.
Registration is now full.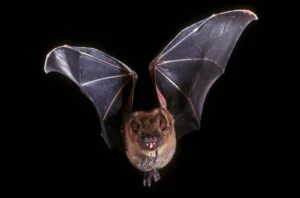 Paddle to the Ghost Ship
Paddle with us to the Petersburg Ghost Ship! We will launch kayaks from the boat ramp at Petersburg Park and paddle about 1.5 miles up the Ohio River, until we reach the mouth of Taylor Creek. There we will find a local legend: The U.S.S. Sachem, a former luxury yacht and U.S. Navy vessel that has been marooned for decades.
Saturday, October 7
9 a.m. to 12 p.m.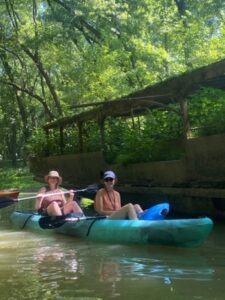 Homeschool Hike
All ages of homeschoolers are welcome for a Fall hike at Middle Creek Park. We will learn about ecosystem connections and search for cool plants and animals along the way.
Wednesday, October 11th
1-3 p.m.